Steve Dorff has written over 20 Top 10 pop and country hits and was inducted into the Songwriters Hall of Fame in 2018.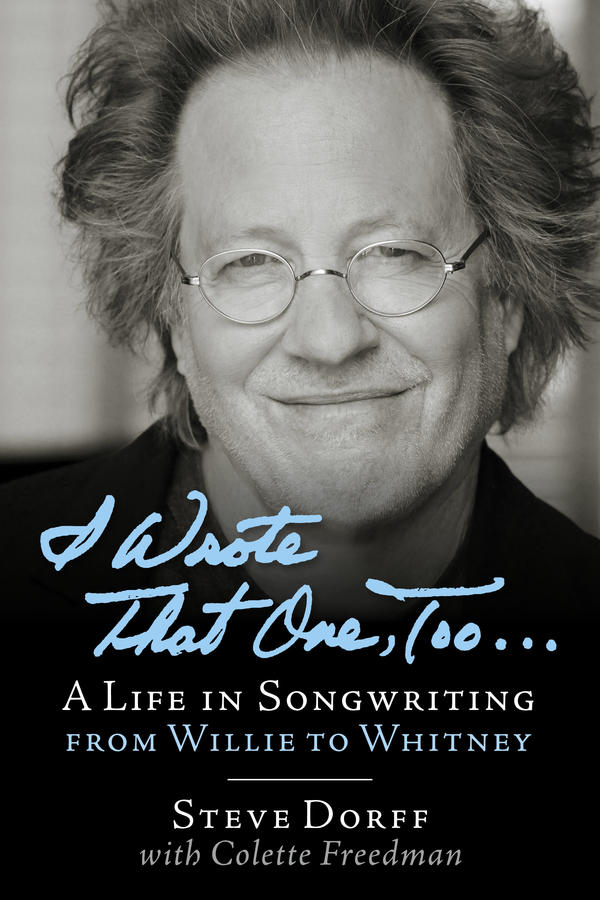 I Wrote That One, Too...
A Life in Songwriting from Willie to Whitney
One of the most successful songwriters and composers of the last 25 years, Steve Dorff has penned over 20 Top 10 hits for pop and country artists around the world, including Barbra Streisand, Celine Dion, Blake Shelton, Smokey Robinson, Kenny Rogers, Ray Charles, Anne Murray, Whitney Houston, George Strait, Dolly Parton, Judy Collins, Cher, Dusty Springfield, Ringo Starr, and Garth Brooks. He has scored for television shows, including Growing Pains, Major Dad, Murder She Wrote, Reba, and several films, including Any Which Way but Loose for which he penned the titular song, and more recently, he has embarked on Broadway (forthcoming musical Josephine). Chronicling his four decades behind the music, Steve Dorff gives anecdotes, advice, and insights into his journey.
About
Honored as a 2018 Inductee to the prestigious Songwriter's Hall of Fame in NYC,3 time Grammy and 6 time Emmy nominated Steve Dorff has written songs sung by the likes of Barbra Streisand, Kenny Rogers, Celine Dion, Whitney Houston, Anne Murray, George Strait, Garth Brooks and countless others, while also establishing himself as a gifted film and television composer.
Discography
Key songs in the Dorff catalog include: * Through The Years * I Just Fall In Love Again * Heartland * Every Which Way But Loose * Hypnotize The Moon * I Cross My Heart, and countless others recorded by over 250 Artists from all genres of music.
View Full Discography: